Transportation information for Coastal LA is provided below. Travel information includes driving directions, maps, airport information and more.
Transportation Services
Long Beach
Transportation Services
800-481-3470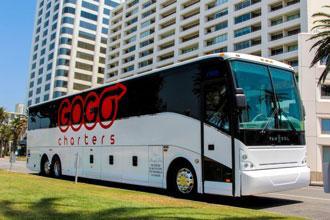 Statewide
Transportation Services
855-826-6770
Marina del Rey
Transportation Services
310-305-7250
Airports
The Los Angeles area's main airport is Los Angeles International Airport (LAX). One of the major U.S. hubs, LAX is located on the coast and has hundreds of flights arriving and departing daily. For visitors to the Long Beach area, a better option might be Long Beach Municipal Airport.
3 miles E from Santa Monica
SMO
Public
310-458-8591
Map + Directions
Basic Directions
Los Angeles is located in southwest California, about 60 miles north of San Diego. I-5 runs through the city from north to south, and I-10 and I-15 arrive from the east. Coastal Los Angeles runs along the Pacific Ocean west and south of the central L.A. area, and includes the cities and neighborhoods of Malibu, Santa Monica, Manhattan Beach, Torrance, Rancho Palos Verdes, Compton, Lakewood, and Long Beach.
Customizable Directions