San Bernardino is connected by commuter rail to points west in the Inland Empire and the Los Angeles area. The Metrolink trains are a comfortable way to travel in this area while beating the clogged interstate traffic. For more information, call 800-371-LINK.
Transportation Services
A number of shuttle and other transportation services based at Ontario International can get you to San Bernardino or other Inland Empire destinations. Try Airport Transportation at 800-209-8583, or Inland Express at 888-938-4500.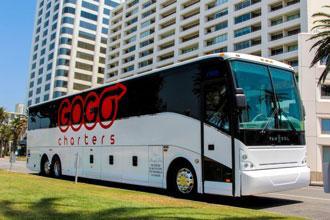 Statewide
Transportation Services
855-826-6770
Airports
Ontario International Airport about 20 minutes west of San Bernardino offers over 200 daily flights to destinations throughout North America.
2 miles SE from San Bernardino
SBD
Public
909-382-4100
1 miles SW from La Verne
POC
Public
909-593-1395
Map + Directions
Basic Directions
San Bernardino is a hub of southwest California traffic. I-215 and I-15 take you south to San Diego (100 miles), or north to Victorville (40 miles) and Las Vegas, NV (225 miles). I-10 heads east to Palm Springs (55 miles), or west to Los Angeles (60 miles).
Customizable Directions