Driving in San Francisco is slow, but possible. For many, a better option is to take a taxi or make use of the city's excellent network of public transit, which includes cable cars, streetcars, busses, and the BART train system. For more information, call the San Francisco Municipal Railway at 415-673-6864. Taxi service is also available from the airports and major hotels.
Transportation Services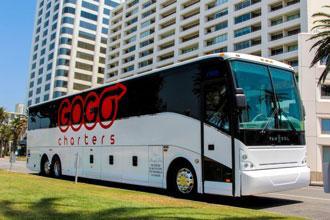 Statewide
Transportation Services
855-826-6770
San Francisco
Transportation Services
415-386-2693
Airports
San Francisco International Airport is the major air travel hub for the San Francisco area, with daily flights to hundreds of destinations worldwide. Oakland International Airport, across the bay, also provides many daily flights for those visiting the East Bay area.
8 miles SE from San Francisco
SFO
Public
650-821-5000
2 miles NE from San Carlos
SQL
Public
650-573-3700
Map + Directions
Basic Directions
San Francisco is located on the west coast of central California. The Bay Area is serviced by several major thoroughfares: I-80 connects it with Sacramento to the northeast, I-580 with Modesto and the national parks to the east, and I-280 and US 101 travel south to San Jose and the Silicon Valley area. Highway 1 follows the coast south to Monterey, the Big Sur area, and all points south.
San Francisco is 380 miles of Los Angeles, 90 miles southwest of Sacramento, 190 miles west of Fresno, and 45 miles northwest of San Jose.
Customizable Directions