Transportation information for Big Sur Coast is provided below. Travel information includes driving directions, maps, airport information and more.
Transportation Services
Monterey-Salinas Transit services the area near Monterey, including the northern parts of the Big Sur Coast. Call 831-899-2555 for more information.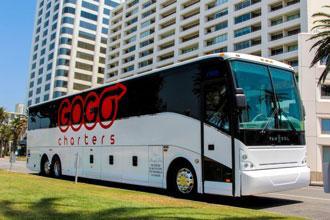 Statewide
Transportation Services
855-826-6770
Airports
Monterey Peninsula Airport connects daily to major international hubs in San Francisco, Los Angeles, and Phoenix (AZ). Several rental car agencies service the airport.
3 miles SE from Monterey
MRY
Public
831-648-7000
Map + Directions
Basic Directions
The Big Sur Coast area covers roughly 100 miles of coastline between Carmel and San Simeon. The easiest approach from either north or south is along California 1, the Pacific Coast Highway. From I-5, take California 41 or 46 west if approaching from the south, or the Highway 152 cutoff south of Modesto if approaching from the north. San Simeon is about a 150 mile drive from Bakersfield, and Carmel is 115 miles south of San Francisco.
Customizable Directions