Transportation information for Fresno is provided below. Travel information includes driving directions, maps, airport information and more.
Transportation Services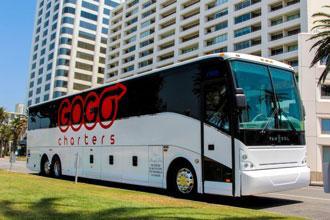 Statewide
Transportation Services
855-826-6770
National Park Tours, Hiking, Sightseeing and Transportation Services
Transportation Services
435-590-5864
Airports
Fresno Yosemite International Airport is served by several major national airlines. The airport may be contacted at 559-621-4500.
5 miles NE from Fresno
FAT
Public
559-621-4500
RV Rentals
Map + Directions
Basic Directions
Fresno is located in central California along Highway 99. From the San Francisco area, take I-580 east to I-205 and continue east to Manteca and the Highway 99 junction. From Sacramento, head south on I-5 to the junction with Highway 99. From the south, take I-5 north to Bakersfield and the Highway 99 junction.
Customizable Directions