Transportation information for Santa Barbara is provided below. Travel information includes driving directions, maps, airport information and more.
Transportation Services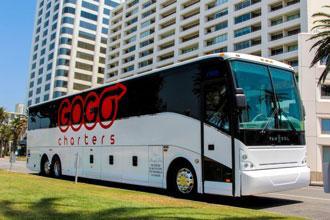 Statewide
Transportation Services
855-826-6770
Santa Barbara
Transportation Services
877-418-7267
Santa Barbara
Transportation Services
805-968-5020
Airports
Santa Barbara Municipal Airport provides direct flights into Santa Barbara from major Californian cities and half a dozen western hubs, including Denver, Phoenix, and Dallas/Ft. Worth. The city is also served by Amtrak trains and the Greyhound bus system.
7 miles W from Santa Barbara
SBA
Public
805-967-7111
3 miles S from Santa Maria
SMX
Public
805-922-1726
Map + Directions
Basic Directions
Santa Barbara is located on the southwest California coast on Pacific Highway 1. It is about 90 miles west of Los Angeles and 130 miles south of the Big Sur Coast. Oxnard and Ventura are about 30 miles to the east of Santa Barbara, and Channel Islands National Park is about 30 miles offshore.
Customizable Directions